Business
3 Things You Should Know About Premises Liability
Whether a business owner or a visitor to someone's property, the last thing you want to see and experience is someone getting injured while visiting your business location or you getting hurt without expecting it.
In these cases, premises liability can be questioned and you may face being sued, or you can file for claim if you are on the injured side. But who is the ill-treated side here and what should you know about this liability in case you've found yourself in one.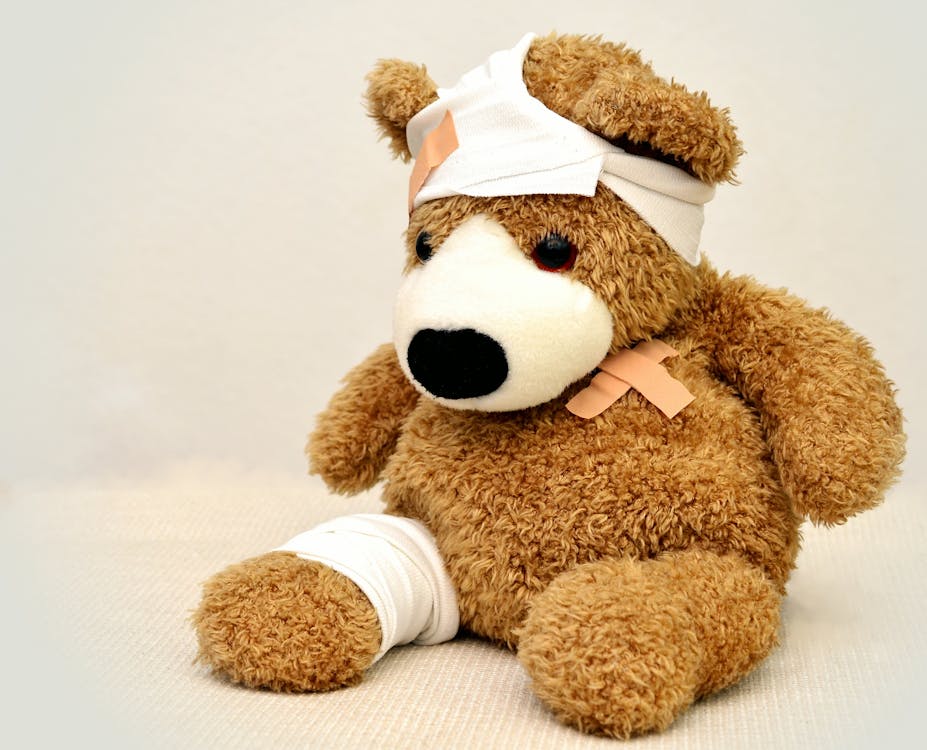 What is it About
Basically, and everyone should agree on this one, business owners that own, rent, or occupy certain property or premises, must make every effort to maintain a safe environment for their visitors, being so the workers, customers, vendors, or residents. Most construction sites, entertainment parks, residential properties… may come to mind as to where people can get injured easily if the owners haven't paid attention to the main rules and regulations when it comes to safety. But basically, everywhere, a business owner is responsible for every person that steps in its business site.
And with thousands of premises liability lawsuits occurring in the US every year, it comes to no surprise that it's, unfortunately, not always the case.
On the other hand, not all the events of injury or onsite accidents fall instantly under the category of premises liability. As we find out at www.terry-lawfirm.com, apart from any injury arising from a property owner's negligence, other cases are "only" unsafe or unfortunate events.
So, if an accident hasn't been caused by unsafe and defective property areas because the owner failed to maintain and fix those hazards – the owner may ward off the responsibility for any injuries.
Types and What to Do
Looking at the most common situations where injuries can be put under the premises liability lawsuit, one can notice:
Slip and fall accidents – these are the most frequent and infamous type of premises liability as they can be proved to be caused by slick or uneven surfaces.
Dog bites – even though the owners are people usually known and the dog is usually tranquil and doesn't have a history of being aggressive, the damage's been done and left certain consequences.
Drowning and pool accidents – accidents that occur at hotel pools and resorts, water parks, public or private swimming pools… demand lawsuit and compensation.
Amusement park accidents – this type of accident cause serious harm and call for regulating or mandating ride operations.
….quite simple, any type of unfortunate event that could have been prevented by a responsible person, is under premises liability. There are many more – incomplete or incapable security, water leaks or flooding, elevator malfunctionings, etc.
When you find yourself as a victim in any of these situations, or someone close and dear to you does, there are certain actions you need to conduct, as soon as possible. Different states have different limitations on rules and time to file the claim, so getting competent and prompt advice from experts may be crucial. Therefore, getting professional help is your best chance at getting the case settled, whatever the position you're looking at it – as an injured or as an impaired business owner.
Better Safe Than Sorry
The moral of the story is that it is always better to prevent a situation from happening – by following the rules and regulations. As a business owner, your role and duty, after all, is to inspect your premises. Your employees need to be included as well, as spotting a malfunctioning element or a potential hazard is much easier with shared responsibility and more pairs of eyes. Next, you should fix or eliminate the hazard and, if not possible immediately, then a warning sign should be enough to inform the visitors, and employees, that there is potential harm and that they should pay attention.
On the other hand, having an insurance policy is an excellent backup plan. The insurance plan works exactly what it should – helps protect against claims involving personal injury or property damage.
So, if a simple lawsuit isn't enough for boosting your safety plan, then hundreds of thousands of bucks that have been lost in defense might be.
And as a visitor, do pay attention to warning signs, because if injury occurs alongside the sign, then your case might not stand a chance as a warning sign lifts the liability from the business owner in a greater way.
Therefore, even if premises liability cases happen ever so often due to an unfortunate turn of fate, it should remain so because of its inevitability, yet accidents on anyone's property should be cut to zero. If the safety plan is to be respected, everybody would feel better, safer, and more secure on any business premises.