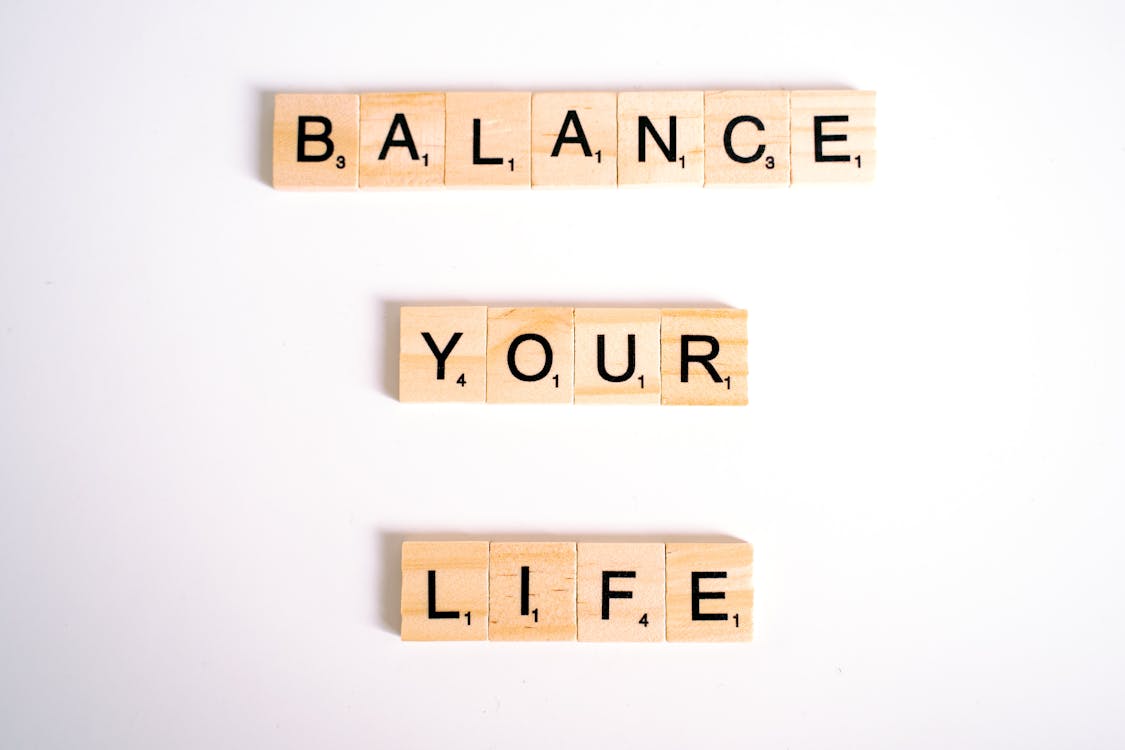 Perhaps one of the hardest things for any freelancer is maintaining a balance between work and life. It's hard to do it, considering that your office is at your home and your home is in your office. Most freelancers struggle to physically distance themselves from their working areas, and it's understandable – not everyone can afford such comfort.
However, even though it may not seem that way, there are ways that you, as a freelancer, can improve your overall life-work balance. If you're just starting, it can become a bit overwhelming, so just trying to stay informed will be enough. To do that, you can visit Brybe Marketplace – a marketplace for freelancers and buyers with an excellent marketing team that constantly shares useful tips for freelancers.
Here are 5 tips that can help you live a better work-life balance.
1.  Stick to a routine
Maintaining discipline is crucial if you want to be a successful freelancer. You won't always feel motivated to do the job, and on those days, a routine will save the day.
If you know that you do your best work in the morning, stick to that rule. If you're aware that you're losing concentration around noon, it's better to get off the computer and do something else, like exercising or walking the dog. If you want to maintain the 8 – 5 culture and work habits in your home too, stick to that. But it's important to have a routine, so you can do all the work that needs to be done.
2.   Remember why you are choosing the freelance life
When you're a full-time employee, everything seems to be much easier – you go to work, you leave your job there, you don't take home with you, and you're able to enjoy in your free time. When you're a freelancer, it's hard to distinguish between all of these things as you're constantly at home. So, if you're having some trouble staying motivated throughout your journey, remember why you are doing this. Are you trying to have more free time to spend with your children? Are you saving money for college? Do you want to buy that boat? Whatever the reason may be, that's what will keep you motivated to do the work.
3.   Make time for friends and family
Most freelancers work alone. Of course, you can always go to the local café, meet new people and work from there. But most of the time, you'll be spending your time alone, and isolation can feel overwhelming at times. Especially since the corona pandemic started, it's been even harder for freelancers. That's why it's crucial to dedicate time to your friends and family. Make sure to maintain those human connections because they're the ones that provide value to life.
4.   Eat healthy and exercise
Maintaining a healthy lifestyle it's important regardless of our working status, but even more important when you're a freelancer. Healthy food and lifestyle will give you more energy, better focus, and less stress. Exercising or meditation can help you keep your body in shape. As you know, one of the most common pain in the lives of freelancers is back pain due to long hours of sitting. 20 – 25 minutes of exercising per day are enough to build a healthy life.
5.   Say No whenever you can
No is one of the hardest things for a freelancer to say. You are programmed to assume that every work will turn out to be good for your portfolio, and that's not always the case. It takes a while for you to learn this fact, but once you accept that you can say no to a client, you'll see that the power is in you.
Don't lose yourself in your lifestyle as a freelancer. You can maintain a perfectly healthy and fulfilled life as a freelancer, and these are some of the tips to help you achieve that life. If you want to make the most of your freelance journey, remember to create your account at Brybe Marketplace – freelancers there gain 100% of what they make!