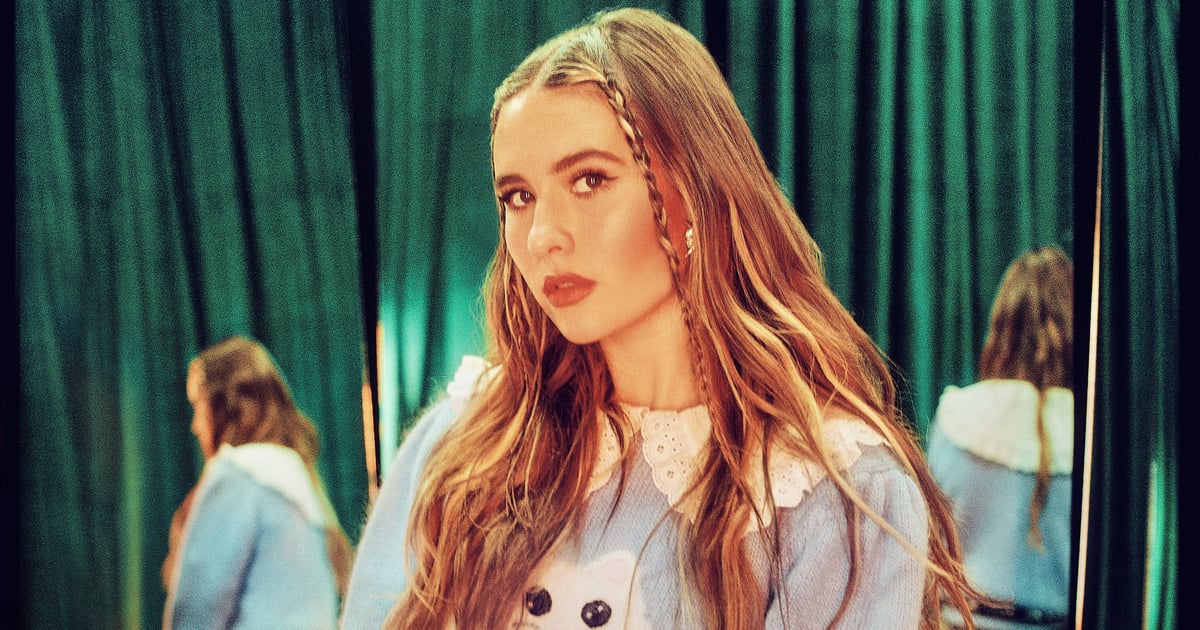 Mimi Webb If you don't know it yet, it's a familiar name right away. After starting her career on TikTok video, the singer starred at Reading & Leeds Festival, BBC Radio 1 out-out live, her first Appeared on BBC Radio 1 Live Lounge.. Today was Webb's debut EP release, Seven Shades of Heartbreak, and I caught up with her to find everything she needed to know, from musical influences and TikTok to fashion inspiration and future plans.
Pop Sugar: Tell us a little bit about how you got into the industry. Mimi Webb: I started when I was 17 years old. I dropped this drum'n'bass song with a DJ, created a topline and overwrote it, and put the vocals on top. Then it was like, "Let's release it on Spotify. Let's see what happens." One of the things I really wanted was for someone to hear me and say, "OK, people I can work with just to build a network." My manager ended up finding me through Spotify songs.He worked for sony [at the time] Then I invited me to the office and talked about what I wanted to do. It all started there and I went in and out of many studio sessions. That was exactly the way I wanted to go.
PS: It's exciting! Are there any moments that stand out as the beginning of change for you?
MW: I would definitely say "Good Without". When I released the song this year, it really moved things.Was right at the end [of the pandemic] That I released it. It was spectacular, and it really worked from being at home with all my TikTok videos. After getting stuck at home, breaking out of the blockade and into the real world, seeing everything change, it was amazing to see how the song was completed.
PS: When you first started making TikTok videos, did anyone imagine what it's like now?
MW: number! I was surprised. It was like, "Now, I want to try it, see what happens." I was telling my mom and dad that I really wanted to try it, but I tried it somehow, but I didn't know what would happen. TikTok has blown up so many songs, like one of my favorite songs, Tate McRae's "You Broke Me First", so I saw that I could do great things with the songs. When I started, I really couldn't bother my head. That's because you can't really understand what it is until you see the song grow outside the app just by looking at all these numbers.
PS: Your friends and family will appear in many of your TikTok videos. How difficult was it to persuade them to join?
MW: They really wanted it! I think it's because I don't play much and I don't want to say too much. I moved when I was little, so I think I was alone for a while. They were like, "Yes, well, somehow, we want to do that," even to scoop out what's going on and keep it secret. I never actually played them, and I just wanted to wait for the right moment, so I always kept it all myself.
PS: I'm sure they loved it. What do you think of TikTok that is very helpful to young artists?
MW: It's very welcome and everyone wants to hear new music in the app. I think it's a really creative app. There is so much that people can do, so there is no judgment as to what you will do. TikTok isn't just for one thing — it's for so many different things. That's what I like. People do everything from dancing, singing, songwriting, jokes, comedy and much more. This is definitely the perfect place to go when you are a new artist or an upcoming artist and it really helps you connect with your fans.
PS: Speaking of new music, your first EP is out today! How are you feeling and what can you tell us about it?
MW: I'm so excited. It really is to clarify my sound now and make it really dominant and really understandable. It's about the situation I'm experiencing and it's something that anyone can relate to. There are many different chapters in that one situation.
PS: How would you describe your sound for someone who has never heard of you?
MW: Definitely an emotional ballad, singing a powerful song. I love the instruments and productions we use. There is also a pop feeling. It definitely has a mix of pop and ballads.
PS: When writing the EP, did anyone have any particular inspiration or hearing at that time?
MW: I always listen to Adele. Throughout my many years of writing, I think she has always had a really big impact and inspiration for me. I also love Lewis Capaldi. I definitely got some inspiration from his album and the emotional songs out there.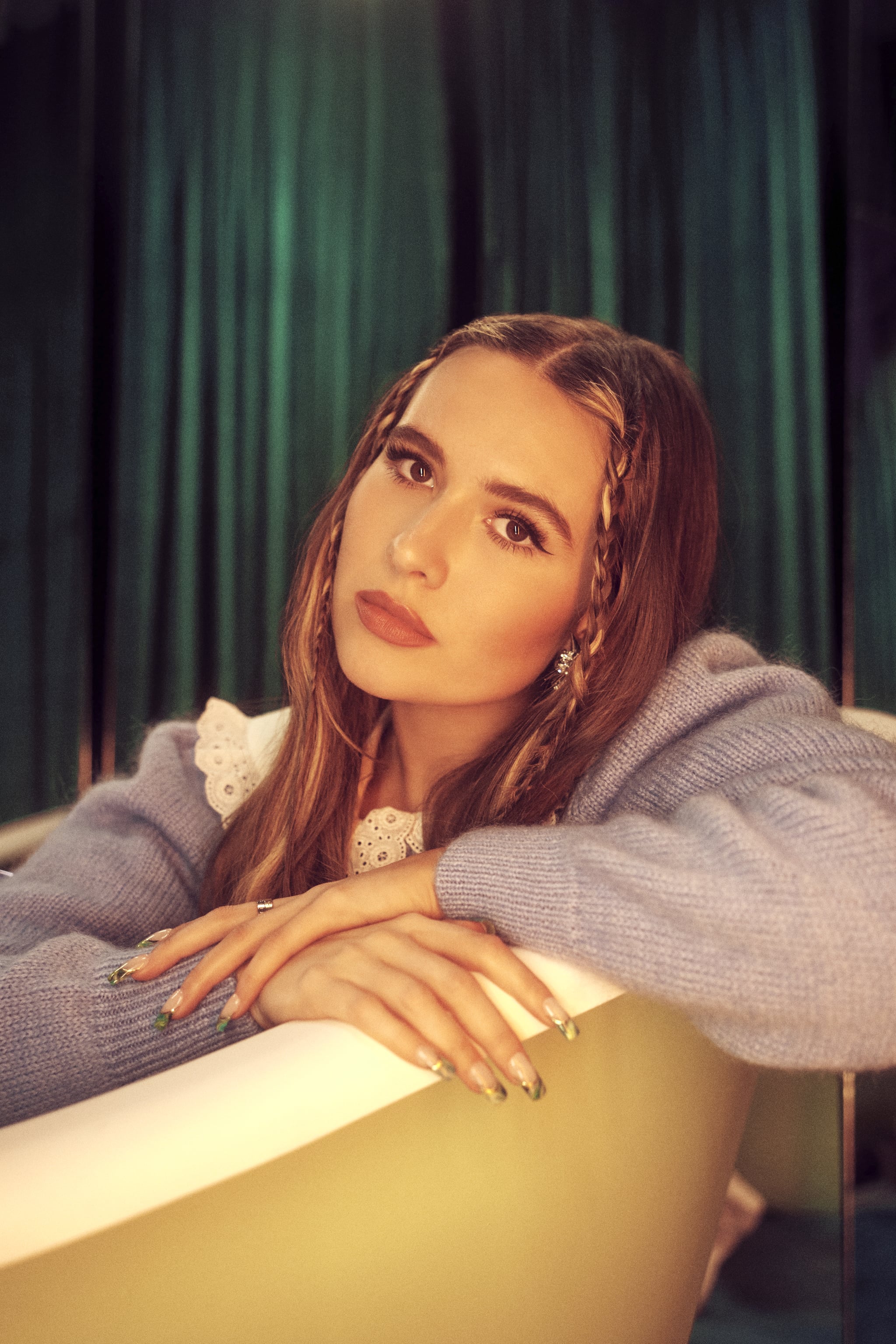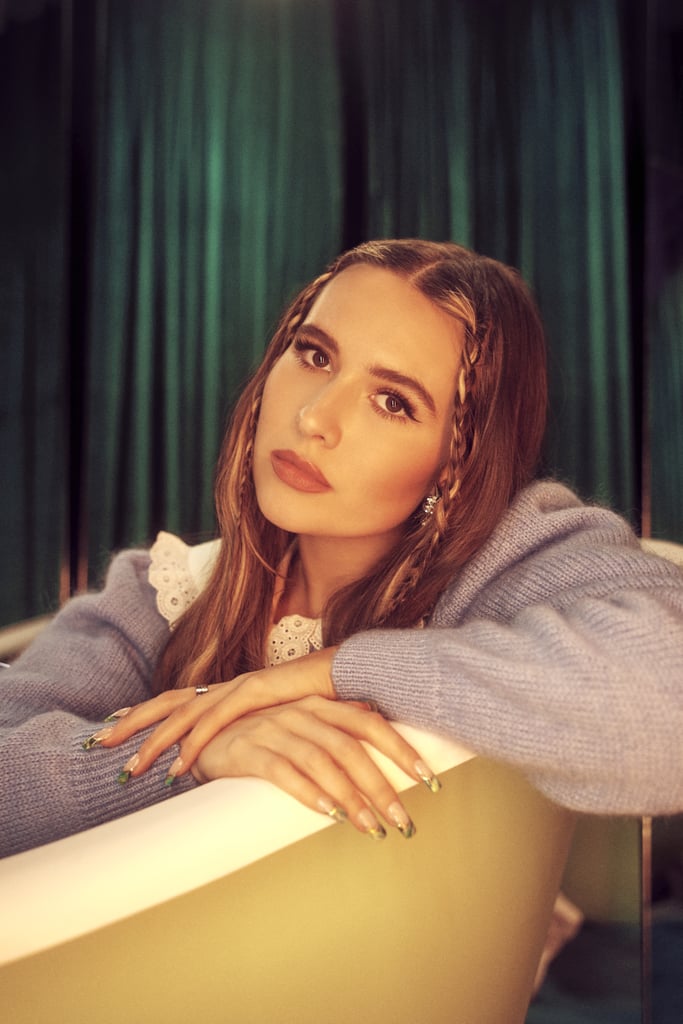 PS: Let's talk about your style. Where do you get your fashion inspiration?
MW: I'm really inspired by Dua Lipa. I love her fashion and stylist Lorenzo. I'm crazy about him. I love everything he puts her in. She is really my inspiration. Bella Hadid also has an absolutely great style.
PS: How important is what you are wearing when you are doing great performances?
MW: It's definitely one of the first things you start thinking about. It gives you confidence on stage, and it really helps you get into that moment. Satisfaction with your outfit and overall self-confidence is a big part of being able to sell your songs. You want to be like a pop star — you want to give people a perfect atmosphere.
PS: You recently did your first live lounge on BBC Radio 1 and you said that's what you always want to do. What are some of your other goals?
MW: I've always wanted to do a James Bond theme song. It's unbelievable — being able to play the main major songs in the movie is just a dream come true. With someone like Adele doing it and Sam Smith, it's so incredible and it would be great.
PS: Finally, what do you say if you know what you know now and what you have experienced and have any advice you can give to your young self?
MW: Not only can you wait patiently, but you can just enjoy yourself. When it comes every day, experience it and absorb it all. You aren't really enjoying the day when you really want something and you're just waiting and you're forced to wait. Enjoy it every day, put all of you in it and make it your top priority.
Image Source: Frank Fieber


7 shades of Mimi Webb Heartbreak EP interview
Source link 7 shades of Mimi Webb Heartbreak EP interview