Entertainment
Canadian minister expels Calgary police during Passover festival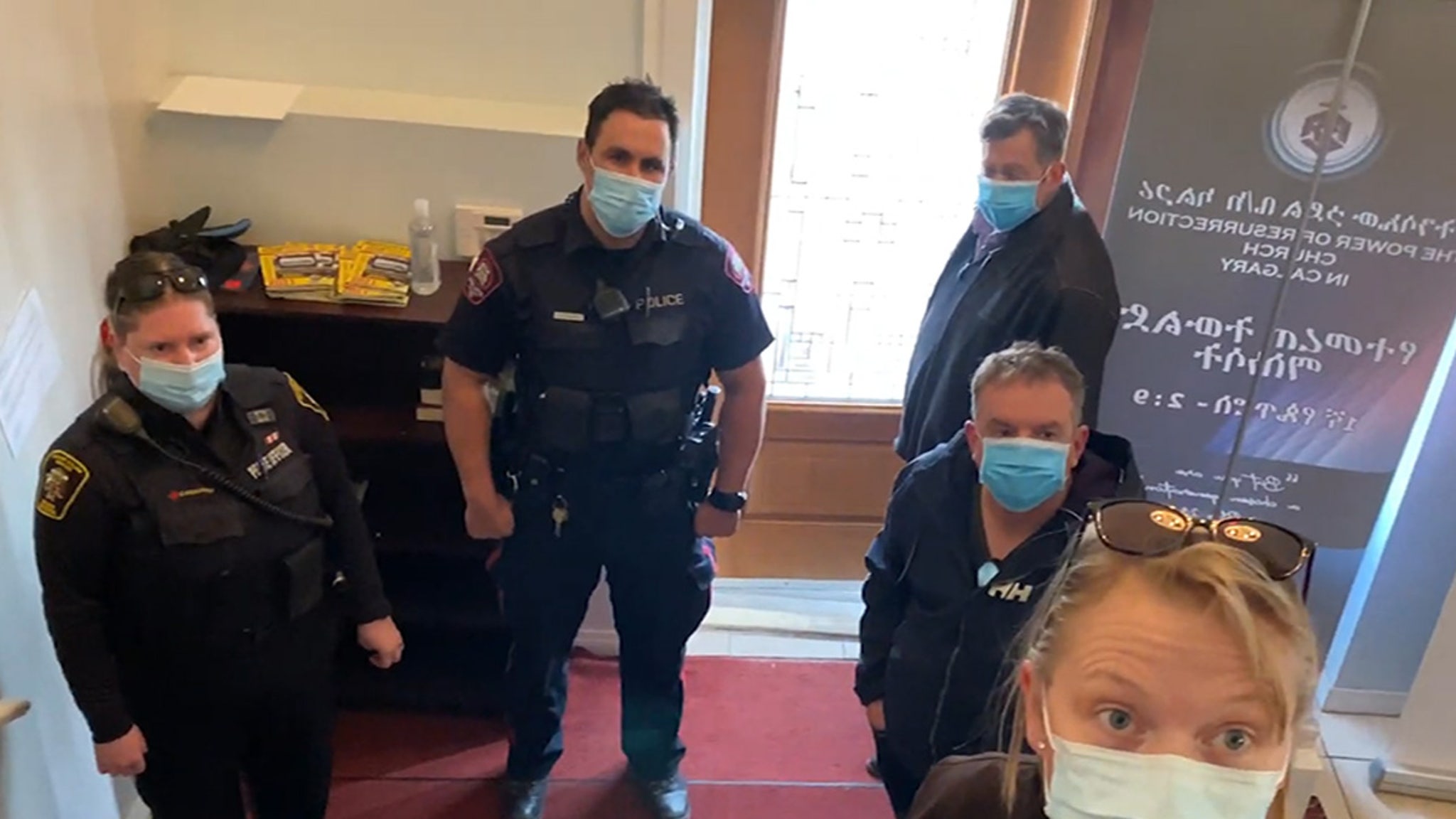 A Canadian minister literally kicked local police out of his building after trying to disband church services under COVID rules … and the video is wild.
Check out this clip Artur Porowski Live from a church in Calgary posted on Sunday … he seemed to be worshiping to protect the Passover festival. The Passover Festival ends on the same day as Easter this year. His video features what he sees as he confronts some police officers and what looks like a local government worker who accompanies them … and things get hot quickly. ..
He repeatedly called them part of the "Nazis" and "Gestapo", telling them that they were not welcomed there and that they would come back with a warrant if they wanted to shut down something.
Police and workers initially appear to be repulsing trying to explain the situation-someone seems to have called to complain about the number of people inside-but Pawlowski doesn't have it I was … angry and give them boots.
Eventually, Calgary PD created a cave … and they left the site as Paulowski towed his congregation and chased them. He said it was unbelievable that police officers would come and stink on the holy days of his religion. It's like some kind of Christianity.
Now some praise Paulowski for confronting them … calling him a "hero". But others point out that if he actually broke regulations by hosting too many people … it's not cool. Calgary currently has a 15% face-to-face capacity limit for worship.
Either way, it's a mixed bag about how people feel about this. There's one thing everyone can agree on … the showdown was intense. Yikes … 😬
Canadian minister expels Calgary police during Passover festival
Source link Canadian minister expels Calgary police during Passover festival