Entertainment
Chaos video shot by four people in a high school football game in Alabama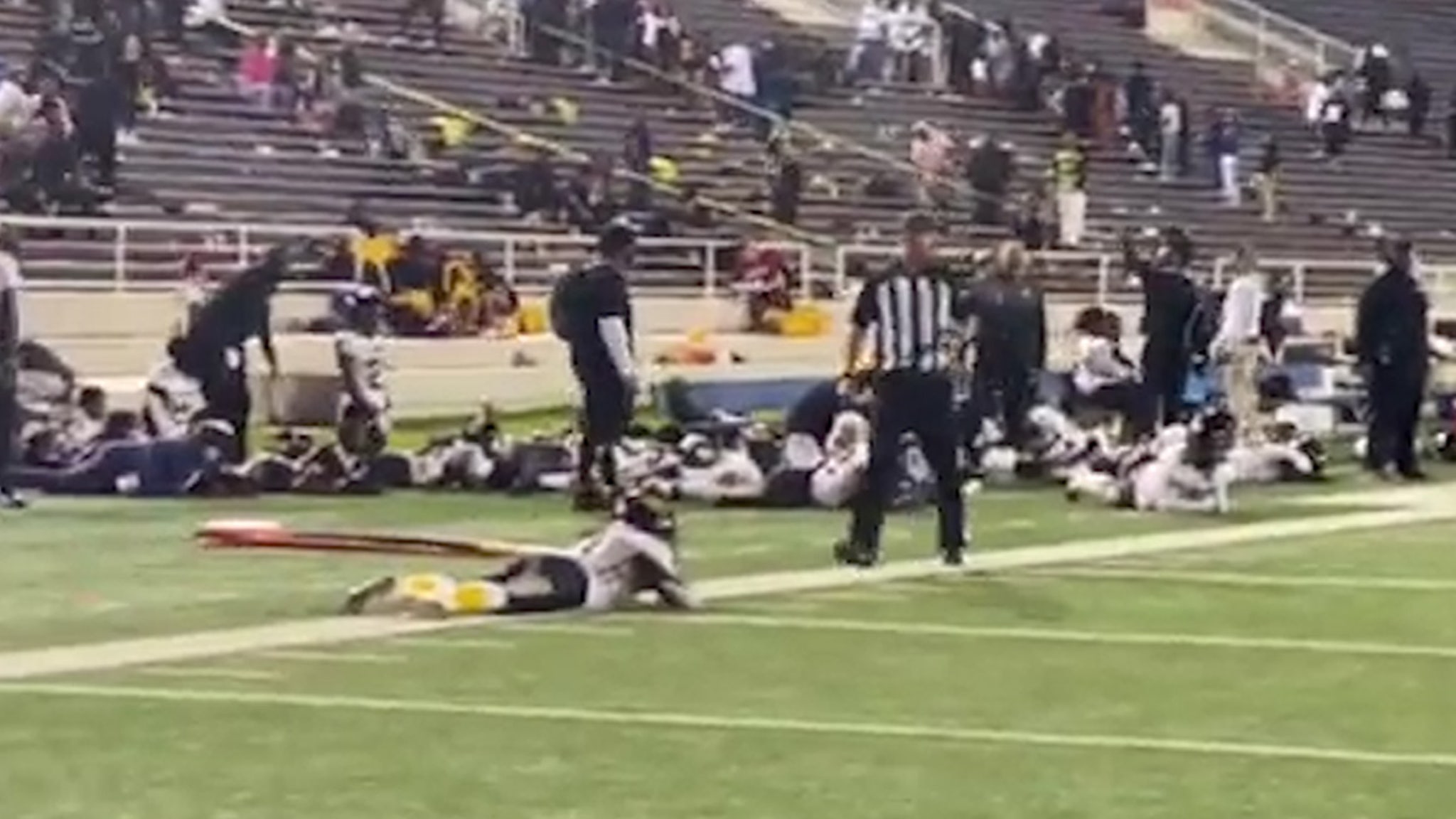 The high school football game ended abruptly on Friday night after a shooting broke out and four people were shot.
Williamson High School players were playing against rival Bigger High School when they shot at the stadium just before 10 pm at Ladd-Peebles Stadium in Mobile, Alabama.
Two of the four shot were minors … one is in crisis.
It's unclear where the shot came from, but it seems that the shooter wasn't on the field or on the stand. As you can see from the video, the player fell to the ground and the people on the stand ran away … panicked the stadium.
The shooter has not been arrested and it is unknown if the police have any clues. Witnesses told police officers that two, and perhaps more, had fled the stadium with white sedans after the shooting, but it is unclear if they had anything to do with the shooting.
This is the latest in a series of shootings across the country, not the first in a high school football game.


Chaos video shot by four people in a high school football game in Alabama
Source link Chaos video shot by four people in a high school football game in Alabama