Florida
How to Stay Awake While Waiting for a Delayed Flight to Depart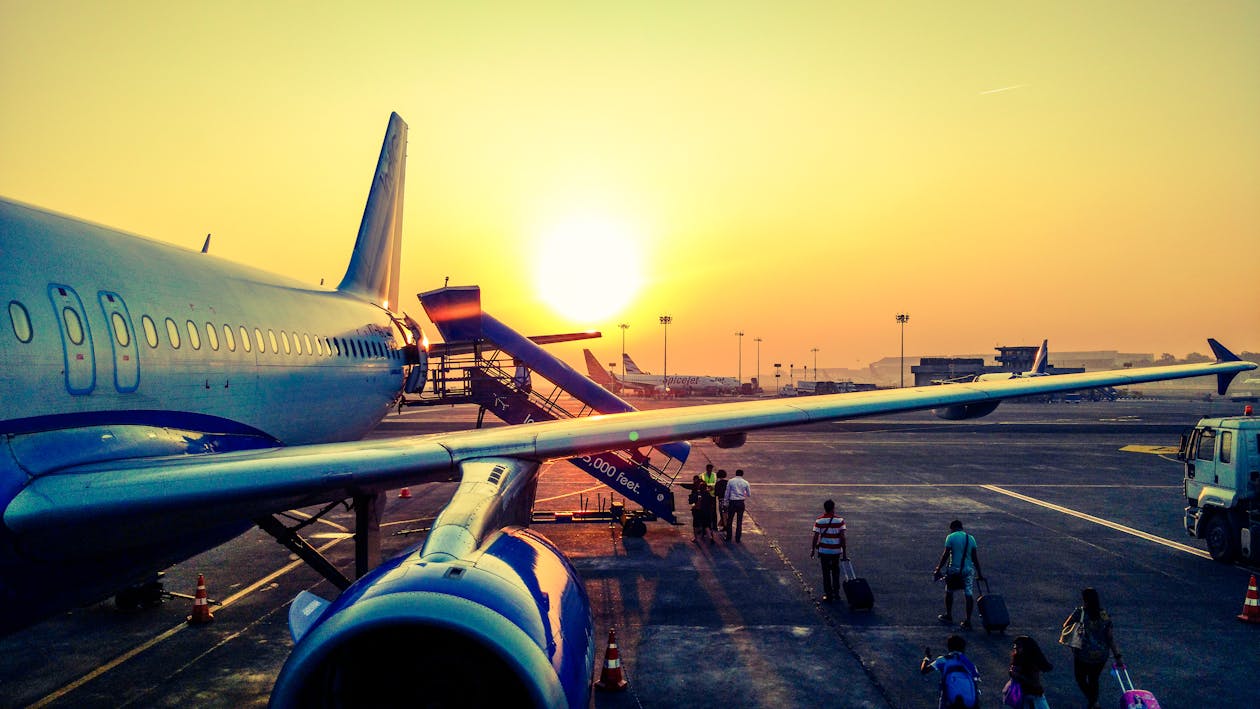 Have you ever experienced flight delays? How was the experience? Boring, right? Flight delays waste your precious time and can result in the cancellation of your necessary appointment.
Whether traveling for work or pleasure, a delayed flight can be inconvenient, aggravating, and even stressful. Depending on the severity of the delay, you can do things to help stay comfortable during this time. This articlegives the following powerful tips to keep your energy up and make the most out of waiting for your flight to depart.
Let's dive in!
Go through all the materials you have on hand.
It's hard enough to wait for a delayed flight in an airport terminal, so you might as well make the best of it and try to get things done. Start with your carry-on bag — go through everything in it, from your wallet to your charger case, and clean out any items you don't need.
Then pull out your headphones and laptop, and start listening to that podcast you've had on hold or queue up some entertaining shows to binge-watch. While you relax, you can even unpack your bag entirely if you have time! By the time your flight is ready, you'll feel refreshed and caught up.
Go duty-free shopping and get your favorite items.
Head to the duty-free store and pick up some goodies you wouldn't find back home. Grab some Peruvian coffee, Columbian cigars, hard-to-find wines, and liquors, or that brand-new perfume you've been dying to try. It can be tough to find time for a bit of shopping on vacation, so get it out of the way when it comes time to wait for your delayed flight.
Don't sit catch up on work.
If you're working on a project that requires you to stay in the loop, look for a working spot in the airport where you can set up your laptop and make phone calls. You may also be able to move about via free WIFI if you can't dial up from your computer.
You can work on the following:
Sort through emails and respond to your clients
Write your favorite blogs
Complete school assignments
Take your kids to a play area.
A long delay can feel even longer when you're stranded at the airport with bored kids. Luckily, many airports now have a play area or two to keep children of all ages entertained. Most of these areas were designed to help keep toddlers and preschoolers entertained, but older siblings might find them entertaining for up to half an hour.
As your kids are playing, you can be betting online for your favorite sport, so you don't get bored. Sites likeOnlinesportfogadás.com are the best.
Fill up your water bottle and keep dehydrating.
To prevent dehydration, filling up your water bottle and keeping it topped up will help you stay awake. Drink at least the suggested six to eight cups of fluid each day, or even more if flying long distance. Tea and coffee don't count as they contain a diuretic (a substance that makes you need to pee) which dehydrates you.
Try to get into an airport lounge.
If your flight is delayed, consider seeing if you can get into an airport lounge because they are often much more comfortable than sitting on hard chairs in the waiting area. The lounges might be free with first-class or certain airline club memberships, but some will also let you pay by the visit.
Indulge in the airport's perks.
Airports are becoming more and more like playgrounds for adults. If you're stuck in an airport and your flight is delayed, take advantage of the entertainment options that might be available to you. Some airports have gyms, spas, pools, cooking classes, museums, or tours. There might even be a bar you can cozy up to with a nice drink and some free WIFI.
Bottom line
The hassle of flight delays is not something you wish for when planning your trip. You miss necessary appointments and spend considerable time at the airport. This means you can easily sleep, especially if you don't have friends to talk to. However, you can make the best during this time. The above tips will keep you woke and productive as you're waiting for your flight.