Entertainment
Kamala Harris, Kate Middleton's photo becomes doctor in domestic violence campaign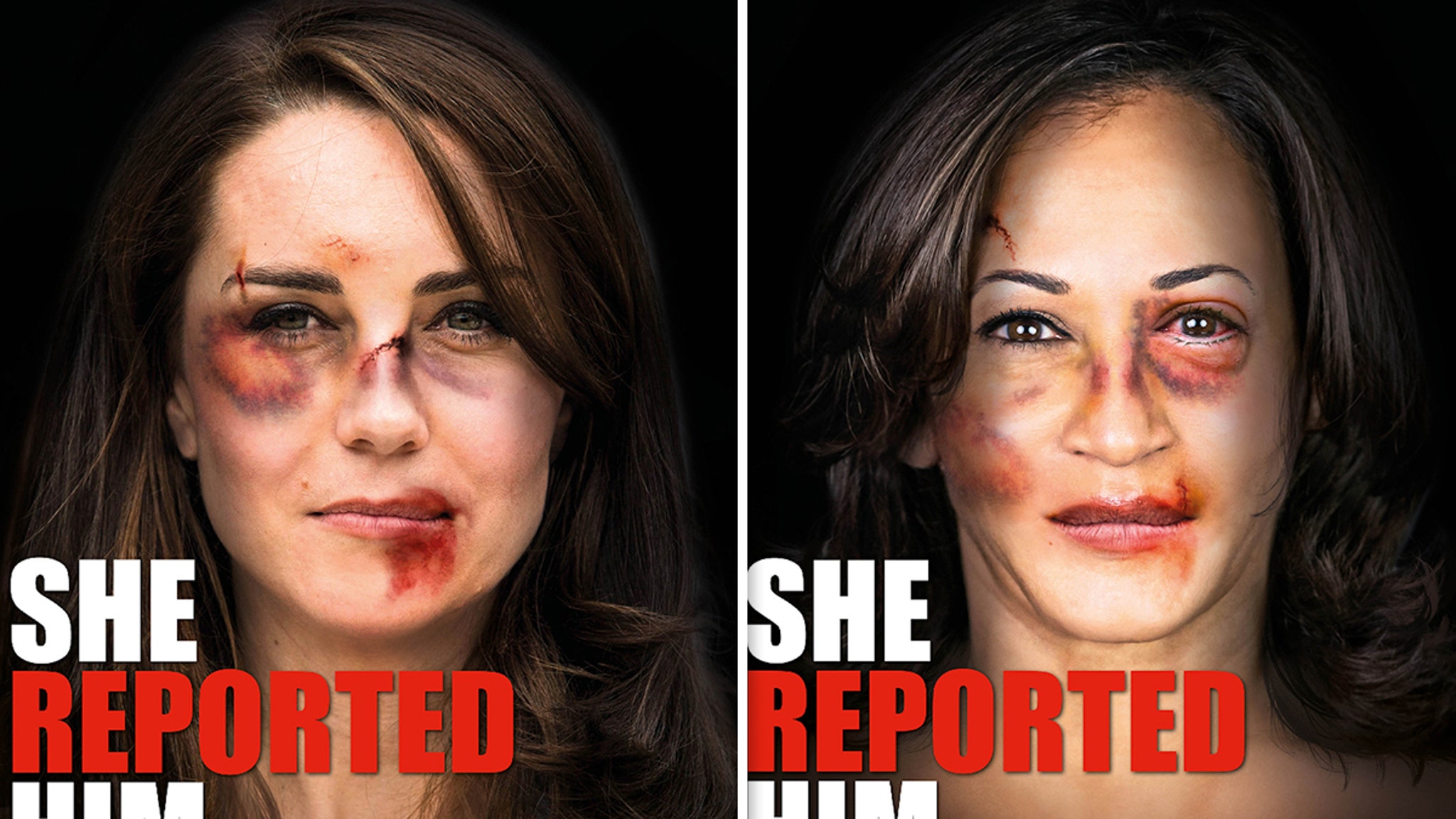 There are posters on European buildings and bus stops, showing images of very famous women who look brutal in order to grab a collar to better understand domestic violence.
Artist AleXsandro Palombo Made the image of the Vice President a doctor Kamala Harris, With Dutchness in England Kate Middleton, Queen Leticia Spanish, French politician Christine Lagarde And others … making them look like victims of domestic violence in her series, "She reported him, but was killed anyway."
The caption under the tattered face said, "She reported him-but no one believed her-but she was left alone-but she wasn't protected-but he was arrested. No-but she was killed anyway. "
The poster was seen in Milan and Spain, and perhaps beyond.
The artist states that his final game is "to draw attention to the poor reaction from politics on the issue of gender-based violence and to emphasize the inefficiencies of support and protection systems for victims." I am.
He continues … "Why do women have to report violence when she is not protected by the facility after reporting and is killed anyway? Victims of abuse and violence How can women trust the system? "
Kamala Harris, Kate Middleton's photo becomes doctor in domestic violence campaign
Source link Kamala Harris, Kate Middleton's photo becomes doctor in domestic violence campaign