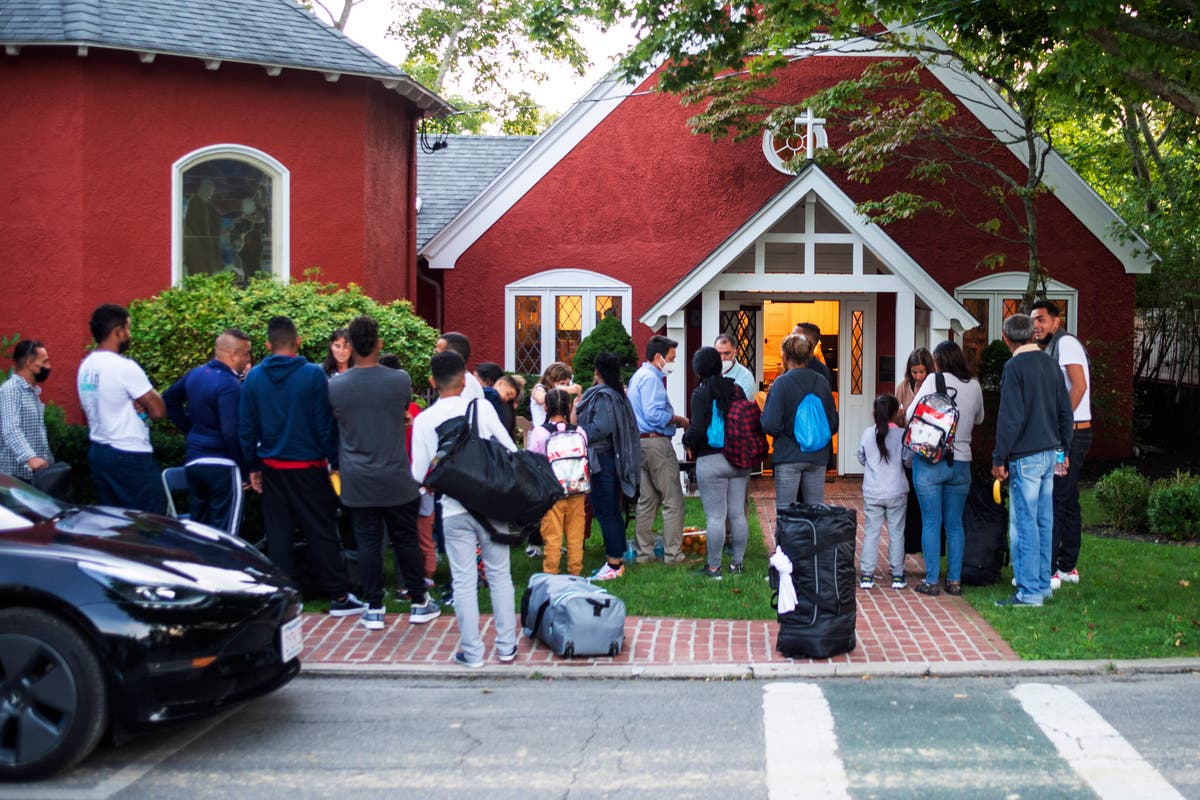 'Just plain wrong': White House condemns migrant flight to Martha's Vineyard
A group of migrants flown by Florida's Governor Ron DeSantis unannounced from Texas to Martha's Vineyard are moving from the island to a shelter supported by state agencies in Cape Cod.
Agencies are "coordinating efforts among state and local officials to ensure access to food, shelter and essential services for these men, women and children," according to Massachusetts Governor Charlie Baker's office.
The governor also plans to activate up to 125 members of the Massachusetts National Guard.
Mr DeSantis reportedly told a roomful of GOP donors at a fundraising event about his plans days before the island would receive 50 migrants, including families with children, most of whom initially fled Venezuela.
The White House has condemned the governor's "deeply alarming" stunt, and immigration advocates and attorneys have suggested that the governor facilitated their kidnapping. Officials are calling on the US Department of Justice to investigate.
Federal officials are reportedly expected to discuss "litigation options" in response.


https://www.independent.co.uk/news/world/americas/us-politics/desantis-abbott-migrants-bus-marthas-vineyard-washington-dc-b2168501.html Migrant crisis – latest: DoJ asked to 'investigate' Ron DeSantis for kidnapping over Martha's Vineyard stunt