Lifestyle
Beginners Hiking 101: How to Choose Your Outfit for a Successful Hike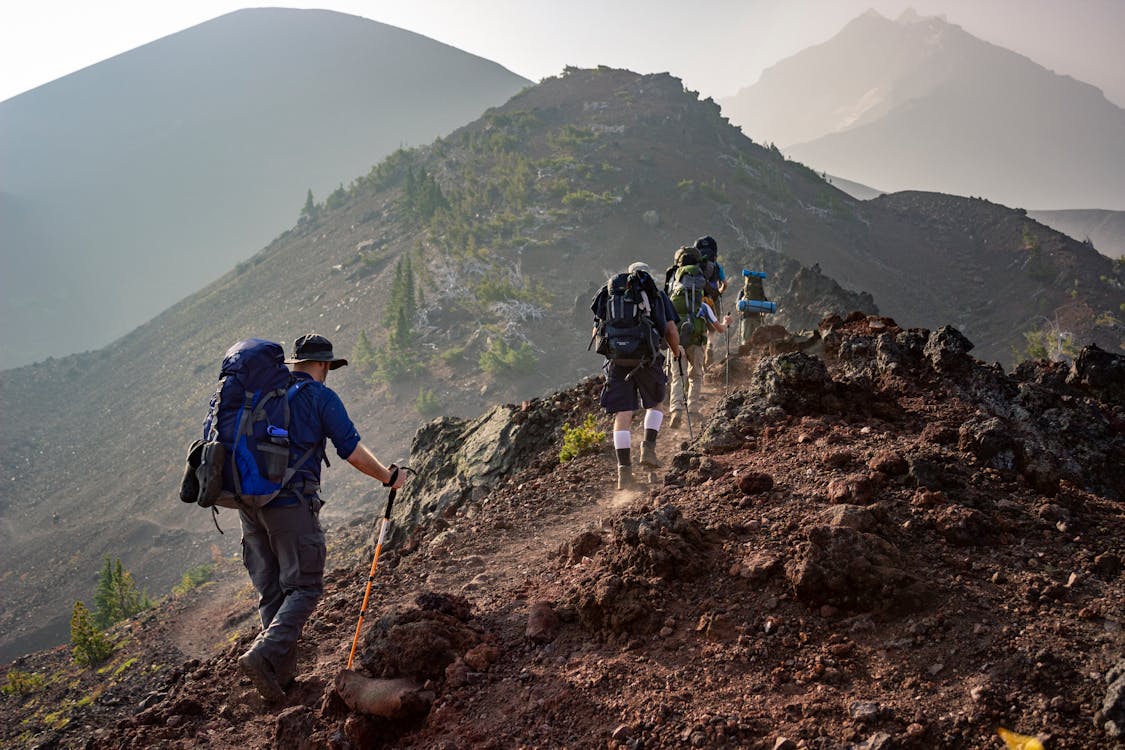 Hiking can be a fulfilling outdoor activity as you see the earth's natural beauty. It is also a way to unwind, release stress, and explore for some. For beginners, you have to consider what to wear and the equipment you need. Don't worry; you won't need some expensive high-tech equipment to get started; you need the essentials to get ready for the outdoors.
It is essential to be prepared with your gear. The last thing you would want to happen is to forget your sleeping bag or shiver the whole night due to the lack of protection from the cold weather. Planning and preparation can go a long way for hiking trips.
The Layering System
Base Layer
These are your innermost clothing that serves the purpose of moisture management. When hiking, you sweat a lot, so you should buy base clothing such as t-shirts that are good at wicking, meaning they are good at absorbing and removing liquid and moisture. It helps you keep dry and regulates your body temperature throughout the trip.
An example of suitable fabrics to buy for base layers is Merino wool. This fabric is good at wicking. Merino wool has wonderful properties like odor-absorption, and fire-resistance, amongst others. It is an all-time favorite fabric among hikers. However, the downside is that it is on the pricier side.
The good news is, there is an alternative fabric. If you still want good base clothing but it is much more affordable. You may opt to buy hiking clothes of synthetic materials like polyester. It is more durable than merino wool, but it is not odor-resistant, unlike the former. Both have their pros and cons, and whatever fabric you will buy, they would surely serve great for your first-time hiking.
Mid-Layer
These are clothes that you wear on top of your base layer. Their main purpose is to act as an insulator by keeping the heat that your body emits. Depending on the season or the estimated temperature while trekking, you can wear more than one mid-layer based on your body's needs.
If you are wondering what to wear on the trail, a down, especially the water-resistant type, would be a good investment for your hiking journey. Yes, it is pricey, but it delivers its promise of keeping you warm. When shopping for mid-layers, you may also look for wool, fleece, or synthetic insulation as other options.
 Outer Layer
This layer acts as a shield or shell to protect all the warmth that the previous layers had togetherly accumulated. It also keeps the rain, snow, and other natural forces outside of your clothing so as not to cause irritability while hiking at the least or experiencing hypothermia at the worst.
Due to the outer layer garments' function, it is built to be weatherproof and sturdy. Seasoned hikers know that it is important that an outer layer protects you from the weather, but it is also a must to look for the one that provides breathability all along.
 Hiking Footwear
With most physical activities, your footwear plays an important role in your performance in said activity. However, no specific shoe model or component rules above the rest. You should prioritize comfortability, material, fit, and the ability to withstand any condition when you are treading outdoors.
The first type of popular hiking footwear is Hiking Boots, known to be the most durable among hiking footwear. For low-temperature environments, these will keep your feet warm and dry. Hiking boots may vary in terms of material; some are made from genuine leather while others are made from synthetic leather, with the biggest difference being the weight.
The second type of footwear is Hiking Shoes, typically made up of running shoe materials and synthetic or genuine leather. Like most running shoes, they will be of a low-cut profile, providing less restriction to your lateral movement. Less durable materials will be lighter and more breathable than most hiking boots at the cost of less durable materials.
The last few things to consider would be that most hiking footwear will require a break-in time before they start to be comfortable on their feet. The last thing you would want to bother you during your first hiking trip is your sore feet due to your footwear.
 Hiking Backpack
When considering what type of backpack to bring when you hike, you need to consider two important things: backpack capacity/weight and the fit on your body. Your hiking trip's duration will also play a factor in the backpack you choose because it will greatly influence how much maximum weight your backpack can carry.
If you will only carry a light load and are hiking for a day only, consider a frameless backpack. You can go with either an internal frame or an external frame backpack if you need more capacity. These backpacks have rods in their back panel, providing support and lessening the weight that your back will carry.
 Hiking Accessories
Too much sun exposure can have adverse effects on your skin. Hikers should have the essential protective accessories from sun exposure, such as sunscreen, sunglasses, lip balm, and some headwear. On the other end of the spectrum, you will need accessories such as earmuffs, headwear, and eyewear when you hike in snowy or cold areas.
Takeaway
Hiking is an exceptional activity because aside from engaging your physical body, it can also be a form of rest from all the hustling and bustling, wherein you enjoy the beauty of nature. As a practitioner, it is better to be knowledgeable and prepared for this activity to maximize your hiking experience fully.