Business
SOL Rallies Ahead Other Altcoins and Leads The Crypto Markets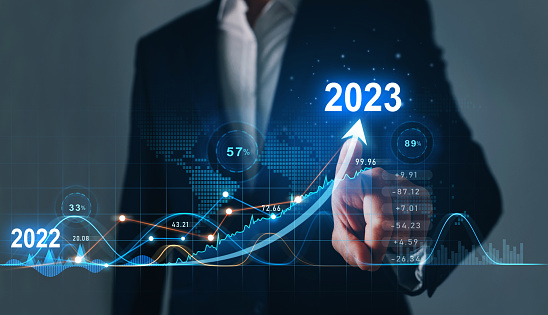 Byline: Hannah Parker
2023 is proving to be quite an amazing year for Solana and the crypto industry at large. From the first week of the New Year, Solana turned the tables after nearly collapsing and becoming yet another failed, non-functional digital currency. However, as fate would have it, despite being dealt with hard odds throughout the last quarter of 2022, the digital coin managed to prevail and emerge as victorious.
What happened with Solana in 2022?
Here is a quick recap: Solana is a digital asset and blockchain that functions as a global network. It supports smart contracts, which are pieces of executable code, and has a special proof of history system that lets the network handle thousands of transactions per second. Solana can theoretically process 50,000 transactions per second. Solana uses the proof-of-stake technique and its proof-of-history idea to arrive at a decision. The network runs faster since nodes do not have to connect to validate a block.
Throughout 2022, it was regarded and marked as one of the best cryptocurrencies of the year. To be more precise, the digital currency was part of the top 8 best cryptocurrencies identified by various sources, including this Bitsoft 360 AI review — an invaluable and reputable crypto news source. A great deal of conclusive data supported the operation and functionality of the digital currency, including encouraging figures that showed it to be effective, viable, and profitable. However, to our disappointment and to that of those who hold Sol, all of the abovementioned was disregarded simply because the digital currency was associated with Sam Bankman-Fried, the notorious Ex-CEO of FTX, who led his company into ruins and left the crypto industry with a stain of disrepute after it was found that he used his company to utilise user funds to pay out their company loans and keep the company running. By doing this, FTX violated its terms of service, which forbade the company from exploiting consumer assets. All this was done and hidden behind Sam's trading company and Alameda, its sister company. A balance sheet containing proof of the misappropriation of consumers' money was then leaked to Coindesk, leading to chaos that left the entire crypto industry in a state and many digital currencies facing rapid declines in market value.
Of all the digital currencies affected, including Bitcoin and Ethereum, which declined by 22.4% and 24.4%, respectively, Solana suffered the most impact in the space of a week. In November 2021, Solana traded at a record high of $259.96. A year later, prices dropped by 95% to a low of $14.12. Basic cryptocurrency statistics like price, volume, market capitalisation, community growth, open-source code generation, key events, and on-chain metrics are provided by data provider CoinGecko. In addition, since November 8th, 2022, the coin has lost 51.5% of its value or $5.5 billion in market value. The digital currency ultimately collapsed as a result of this humongous decrease.
SOL's miraculous turnaround
2023 is the bearer of good news for this digital currency, giving the entire crypto industry light at the end of the tunnel, indicating that we are headed towards a bull market. Since the collapse, during the first week of 2023, Solana has skyrocketed with an increase of 60% from its lowest low of $8.30 to its highest high of $13.33. To revitalise itself in the wake of FTX's downfall and its effects on SOL, the Solana community developed the meme coin Bonk Coin (BONK). Users can burn some of their tokens in the Bonk Coin ecosystem's decentralised application (DApp) in exchange for paying BONK by "bonking" a picture of Sam Bankman-Fried with a baseball bat. BONK has a $51 million market capitalisation. Solana holders received a 50% airdrop which resulted in its market inclination.
Solana's market value peaked and increased in the first week of 2023, outperforming other cryptocurrencies. Solana's market value has reportedly increased by 21% as of the time of writing, pushing the virtual currency's price to $16.04. This shows Solana's functionality as a blockchain and a digital coin, which is astonishing given the sudden and unexpected collapse of the digital currency. Furthermore, Solana is the only major cryptocurrency in the top 20 to have the best first week of the year, leading the pack by a significant margin.
What does SOL rallying ahead mean for the crypto industry?
SOL rallying ahead of other alternative digital coins is significant for the crypto industry as a whole, as it signifies that the industry is headed towards a bull market. This can be supported by looking at how other altcoins are seemingly gaining market value. For instance, the proof-of-stake Ouroboros consensus mechanism is the foundation of the blockchain platform known as Cardano. Cardano is a digital platform for creating decentralised applications with a multi-asset ledger and verifiable smart contracts. It is also regarded as one of the biggest cryptocurrencies due to its market cap and has a native coin known as ADA, which powers the platform and network as a whole. The value of this blockchain massively declined in November 2022 and remained like that until the first week of 2023, when its market value increased by 21% alongside OL and further had its price increase to $0.33, which was not anticipated.
Evidently, cryptocurrencies are a great investment, but they are also a gamble with big risks like any other financial investment. That said, it is important for any crypto investor and enthusiast to conduct their research. The most important aspect of crypto is knowing when to sell and when to hold on to an investment to reach a large peak. Solana is evidence of this, as those who held on to their coins are currently rejoicing at the positive state of the market.