Florida
Disney World Offers Discounts To Florida Residents And Out-Of-State Visitors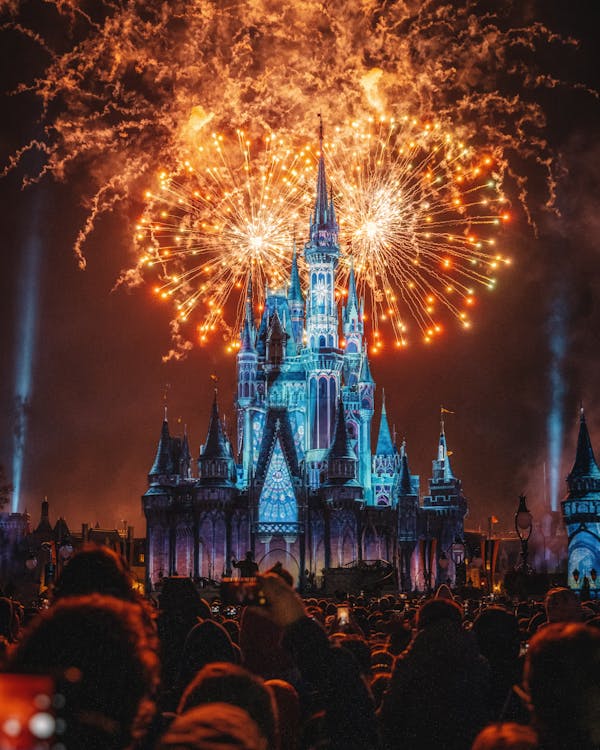 Disney World Resort is offering up to a 20% discount to Florida residents. Discounts ranging from 10% to 20%, depending on which Disney resort guests pick, are applicable for vacations between March 11 to July 7, 2022. If you're not a resident of the Sunshine State, you can enjoy up to $500 off for a five-night stay at select resorts during the same time period. If discounts don't spur you to start planning for a Disney World vacation in 2022, maybe these other reasons could. After all, Disney World is celebrating its 50th anniversary in 2022.
Celebrating 50
2022 will be a great year to vacation in Disney World. To commemorate 50 years of bringing magic, there will be a number of new attractions. Star Wars: Galactic Starcruiser and Guardians of the Galaxy: Cosmic Rewind will be launched. You can watch the breathtaking Cirque du Soleil as it performs "Drawn to Life," which will show the wonder of Disney animation. Outdoors, there will be kites and props dancing to beloved Disney songs at Disney Kite Tails in the Animal Kingdom. The fun doesn't stop at nighttime. There will be fireworks, lights, music, and your favorite Disney characters at Magic Kingdom Park and EPCOT. Start planning now and find out when exactly these shows will premiere.
Not Just Rides And Attractions
People will agree that Disney World's use of technology and attention to detail in its rides and attractions make it a unique and fantastic vacation. However, there's more to Disney than just the rides and attractions. There's something for everyone. Toddlers, children, teenagers, adults, and the elderly will have a grand time and be entertained. Even if a person is not really fond of theme parks, there are other choices where one can have a blast. For the sports-minded people, Disney World has a Yacht and Beach Club Resort as well as golf courses. To relax after all the activities, there are spas to knead the stress away.
Go Around The World
With limited international travel these days, you can "tour" 11 countries at EPCOT. Each country is exhibited realistically in a pavilion. It's even made more authentic by cast members who really do come from the country presented. Gifts shops abound where you can buy things from a particular country. Food and drinks from around the world are also available in the restaurants.
It will be wise to plan ahead for a Disney World vacation. There are six parks and a good number of resorts to choose from. Don't forget to take into account your travel companions' preferences, ages, and abilities. These are vital factors in making the right choices to guarantee everybody's enjoyment. Disney World is using the park pass reservation system aside from a valid ticket. Book your spots at your selected parks right after you purchase a ticket. There are also rides that don't have standby queues and you'll need to use the virtual cue. When you have these settled, you'll absolutely have an extraordinary vacation in the Most Magical Place on Earth.