Florida
Hurricane Idalia updates: Biden heads to Florida as DeSantis doesn't plan to meet with president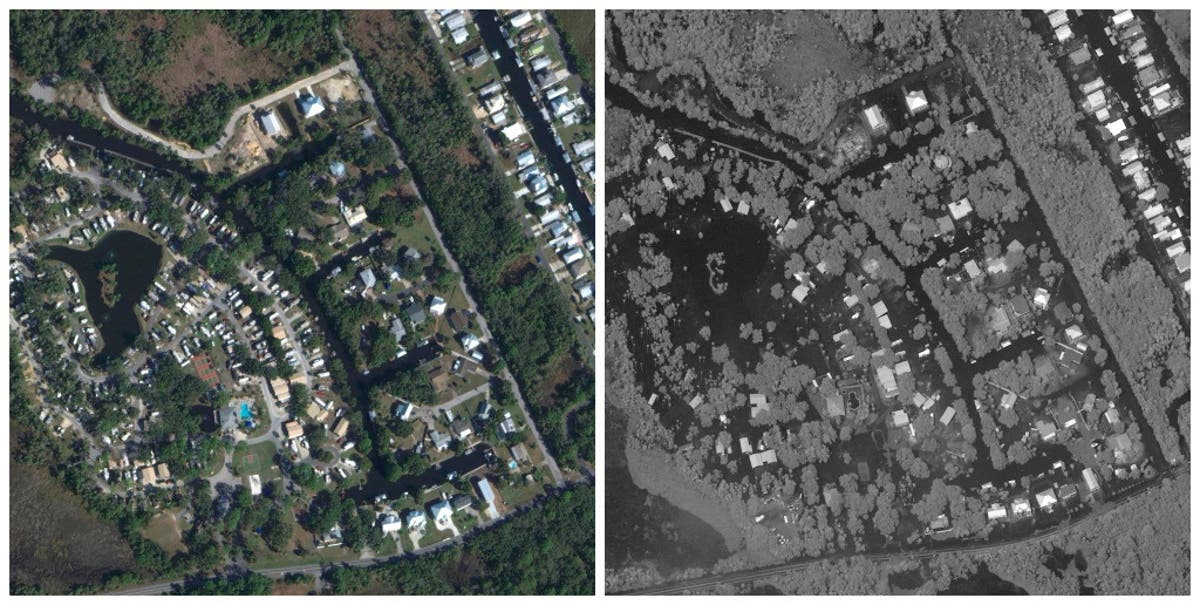 Flood waters from Hurricane Idalia inundate Steinhatchee, Florida
Joe Biden is set to visit Florida, where Hurricane Idalia has left behind a trail of destruction. Evacuated residents are returning only to find their homes gone, and thousands more are still without power.
While the president will likely visit with victims of the storm, he reportedly will not be meeting with the state's Governor Ron DeSantis. The governor's office justified the skip, saying the security preparations would be too involved to impose on a rural community recovering from a hurricane.
Idalia ploughed into Florida as a Category 3 Hurricane on Wednesday morning before losing power as it moved inland through Georgia, South Carolina and North Carolina.
As of 4am ET on Friday morning, the National Hurricane Center reported that Idalia had the strength of a post-tropical cyclone and was heading for Bermuda where it will bring heavy rain and powerful winds over the weekend.
In Florida, 97,000 homes were still without power as of 4.45am ET on Friday morning.
Governor Ron DeSantis said on Thursday that restoring power and clearing debris would be a key priority throughout Friday. There are also concerns over flesh-eating bacteria, carbon monoxide, and other health risks in the state, local officials said.
https://www.independent.co.uk/climate-change/news/tropical-storm-hurricane-idalia-damage-pictures-b2403803.html Hurricane Idalia updates: Biden heads to Florida as DeSantis doesn't plan to meet with president