Florida
Three suitcases carrying woman's remains found on a Florida beach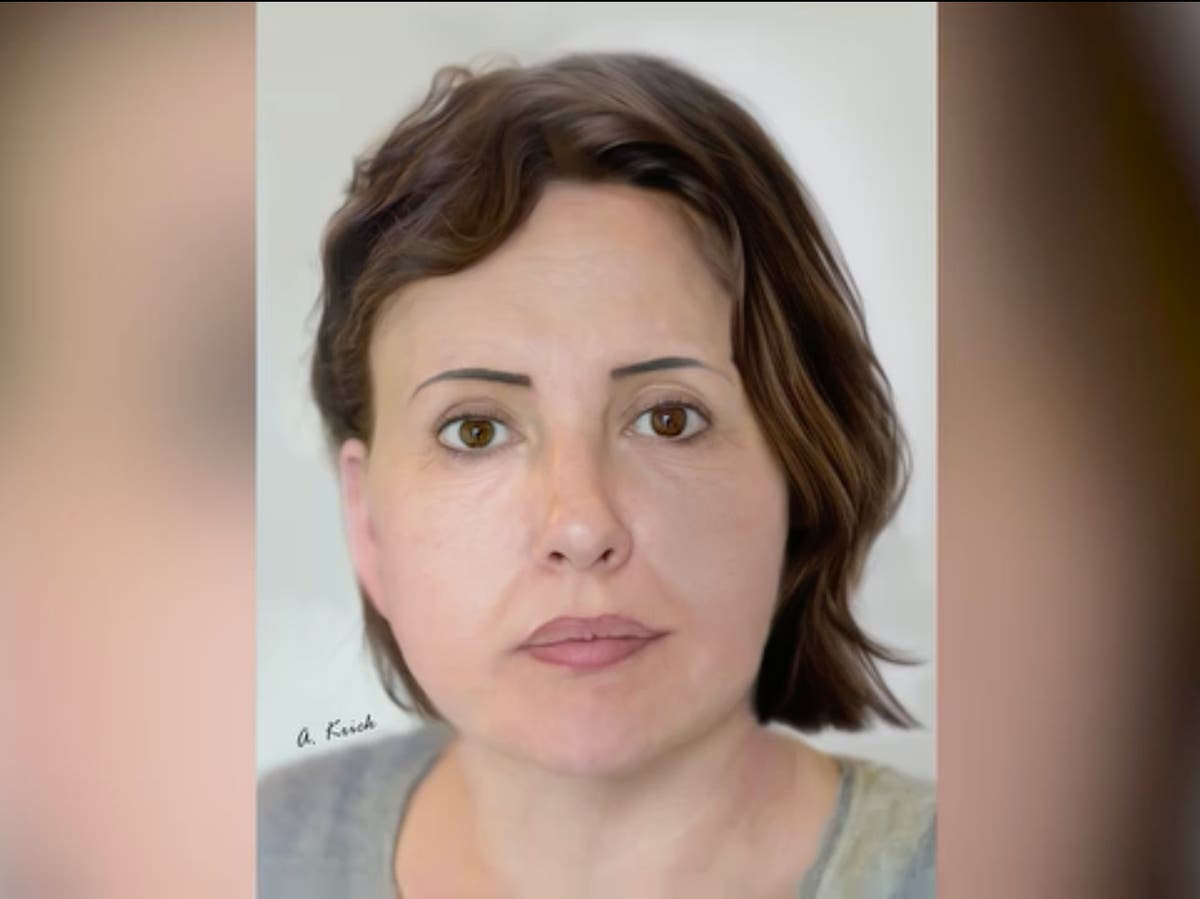 Police investigating the mysterious death of an "unidentified adult female" whose remains were found in three suitcases in Florida's Delray Beach released photos of two pieces of luggage in an effort to identify the victim.
Delray Beach Police on Wednesday released one image of a purple Palm Springs Ricardo Beverly Hills bag, and another image of a green and black polka dot Charlie Sport bag. Officials said that they are investigating the death as a homicide, which they think occurred between 17 July and 20 July.
The officials also said that Palm Beach County Sheriff's Office Forensic Imaging Unit created "a reconstructed image of what our victim may have looked like." They also released a full body sketch depicting what the victim is thought to have looked like with similar clothing to what the victim was found wearing.
Police previously said they believe the victim was a white or Hispanic middle-aged woman with brown hair, and roughly 5ft 4in tall. "She may have had tattooed eyebrows and was wearing a floral tank top with a black undershirt and black mid-thigh shorts," police added.
Earlier this week officials shared a photo of what they believe to have been the victim's shirt, which featured a multicolored floral pattern. On Sunday they said, "The brand for the floral top is 'Betzabe' which from what we can tell is a Brazilian company."
The Delray Beach Police Department said it received a 911 call just after 4pm on 21 July with a report of a "suspicious item in the water."
The officers said they discovered one suitcase with human remains inside; shortly after, they found two other suitcases, which also contained human remains. Police said the victim's remains were taken to the medical examiner's office.
"My first instinct was it's an endangered sea turtle or something like that was floating by," Marine dockhand Keenan Johnson told WPTV. "I was in shock really for all this to happen."
He told the outlet that he had never seen anything like this happen in his career. Mr Johnson continued, "I'm definitely not going to sleep well tonight just knowing this is going on in my backyard but it's a crazy sad world we live in today."
https://www.independent.co.uk/news/world/americas/florida-beach-homicide-woman-suitcases-b2380973.html Three suitcases carrying woman's remains found on a Florida beach